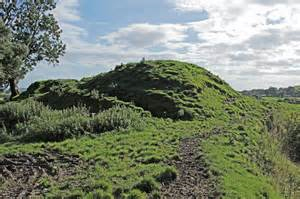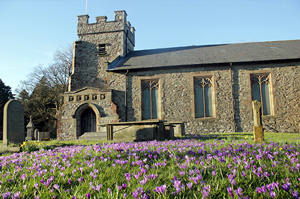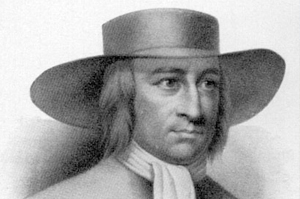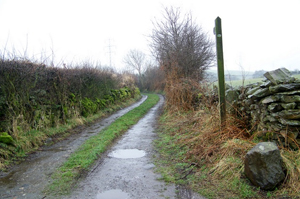 ---
Local Interest around the Parish of Pennington
There are various hamlets and villages in the parish, including Harlock, Trinkeld, Carkettle, Walthwaite, Rathmoss, Horace, Holebiggerah, Cross-a-Moor, Swarthmoor and Loppergarth...the latter having derived its name from a leper hospital (this has never been confirmed and causes many opinions to arise.)
Near Castle Hill, with its great ramparts overhanging a ravine, was the one time seat of the Pennington family back in the 14th century. The ramparts appear to have enclosed an early mediaeval house, built of wood and clay.
The church in parts dates back to 1150 and outside the graveyard walls will be found the ancient parish stocks, which would not have been used since 1837 when an Act of Parliament put an end to stocks as a punishment (that's on the assumption that somebody in authority got round to telling the villagers).
During the reconstruction of the church in 1826 a stone was uncovered which is attributed to the Bronze Age and connected with pagan worship. The inscription on it is thought to show that it originally belonged to Gamel de Pennington who was the donor of the church during the reign of Henry II(1159-1189). The stone is the only one of its kind in the country, and today has been re-located into the west wall of the font.
The small (but expanding) village of Swarthmoor is located within the parish of Pennington and sits astride the A590 Ulverston to Barrow road. Much of the land here is actively owned by the Society of Friends...the Quakers in other words
.It was in 1652 that George Fox first came to Swarthmoor...and was in due course allowed by Judge Fell to use Swarthmoor Hall as a meeting place. In fact they became close friends, and after the Judge died, George Fox married his widow, Margaret. The property was to change hands later, and it became a farmhouse for a while. Since 1954 Swarthmoor Hall has been owned by the Society of Friends and is now open to the public.
In 1850 there in fact no houses whatsoever in Swarthmoor - just farms. A few cottages were then built to accommodate the workers from the iron ore mining industry. These days the village has grown and has joined with the hamlets of cross a Moor and Trinkeld....it even has two pubs - The Red Lion and 'Miners'.
The public houses were, of course, watering places in the days of the miners. Across the road is Rufus Lane...at one time a locked gate barred the path, the key being held by the Red Lion. The name 'Rufus' is derived from 'Rough House Lane' from the days when miners walked from Swarthmoor to Loppengarth on pay day, and often met men from Loppergarth on their way to Swarthmoor pubs...as to be expected a 'rough house' often ensued.
In what was the old Post Office wall in Loppergarth Main Street, is to be found a Quern, a stone used for grinding corn by hand...it was probably last used during the period of the Bronze Age. Look for the pieces of fossilised trees also to be seen here.
Please find further link to our local history -
http://www.british-history.ac.uk/vch/lancs/vol8/pp...